Is your home starting to look a little worse for wear? Maybe the weather has been hounding it for years, rough water has stained the sides, or perhaps you are bored with your aesthetic and want something new! An exterior painting project can make a massive difference in the overall appearance of your home. However, getting your house painted can be quite the undertaking for first-timers. Today, we share with you how a new coat of paint will improve your home and the benefits of hiring professional home painting.
Why a New Coat of Paint is Worthwhile
With just a few coats of paint, you receive numerous benefits. First, you can boost the curb appeal of your home. If you plan to sell in the next couple of years, fresh paint will impress potential homebuyers, especially in those first few crucial moments as they approach your home. When it comes to selling a house, first impressions are everything!
Second, a new coat of exterior paint will strengthen the protection of your walls from inclement weather and other hazards. Rain, snow, sleet, sunshine, and freezing temperatures will be kept at bay. Plus, it will help to prevent moisture, pests, and scratches! 
Lastly, fresh paint can mix up your existing aesthetic. If you have had the same color for the past decade, you are likely getting sick of looking at it every single day. With your new paint, you will get a shiny new appearance that will accentuate your home's unique features.
Whatever your reason for wanting to complete exterior painting, you get what you pay for at the end of the day. While hiring the neighborhood jack-of-all-trades or your friend's cousin who has "house painting" experience may be tempting, you may end up with a final product that leaves you unimpressed. Instead of crossing your fingers and hoping for the best to save a buck, here are the benefits of professional house painting services.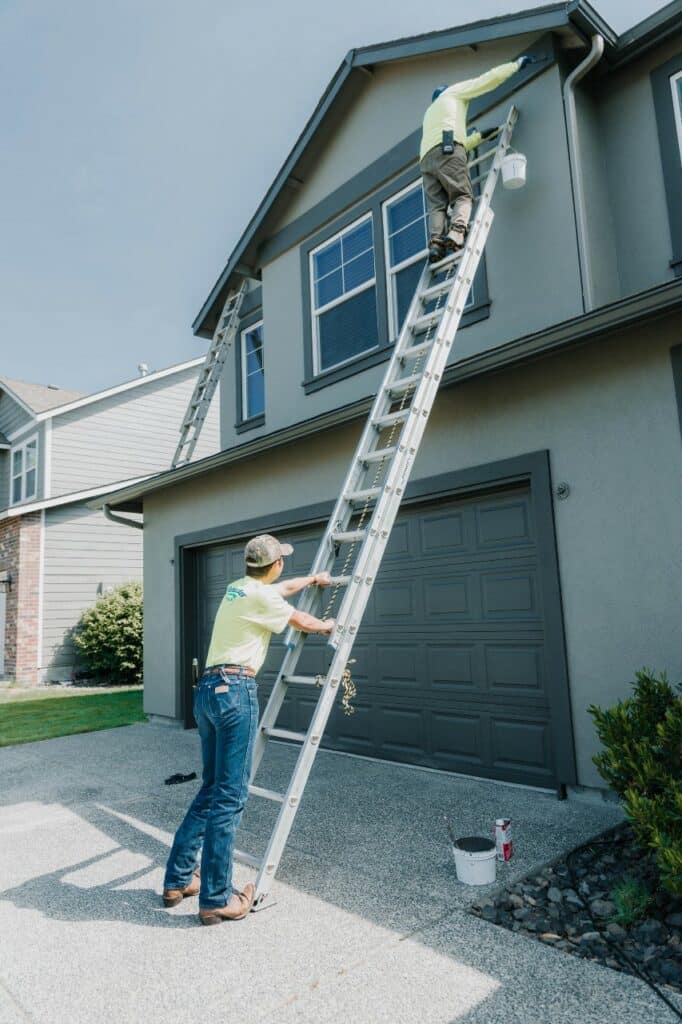 The Benefits of Professional Exterior Painting
Professional Exterior Painters Know Their Paints
If you have ever walked into the paint aisle of Home Depot, you were likely instantly overwhelmed. There are (or at least what feels like) a million types of paints and colors to choose from, but which one is right for your home? Professional painters know their paints. They will provide guidelines for the type and brand of paint suitable for exterior painting in your environment and according to the type of siding you have. Additionally, they can make recommendations on color and style to suit the existing aesthetic of your home.  
Exterior Painters Prep Surfaces Properly
While the average DIYer may just slap new paint on top of the old, that will not achieve lasting longevity. Professional painters take the time to prepare your surfaces properly, whether this means sanding away rough edges, removing gunk, or notifying you of rot, mold, or decay in your siding. They want only to provide top-tier service, so they will make the effort to ensure your home is ready to be painted appropriately. 
You Can Be Assured Quality Finishing
At the end of your project, you want to be WOWed by an amazing project with clean lines and even surfaces. With a random painter, you will need to hover, watch their every move, and point out mistakes along the way. You won't be able to trust them with your home, which, in turn, will waste your time and money.
By hiring a professional exterior home painting service, your team will have the skills, tools, expertise, and patience to get the job done right the first time. You can kick back, relax, and rest assured that your home is in good hands and that your final product will impress you and the rest of the neighborhood. 
Top Tier Safety Guarantee
It is vital to remember that you are responsible for everything that happens on your property. When homeowners hire a random individual for their house painting, they are reliable for them. When painting the exterior of a home, there are various dangers involved. Not only do painters have to scale ladders and walk on roofs, but they work with potentially hazardous products. A professional house painting service will utilize proper tools to ensure their safety and only recommend products that are not harmful to occupants and the environment. Plus, they are fully insured if something unfortunate were to happen.
Everything is Above Board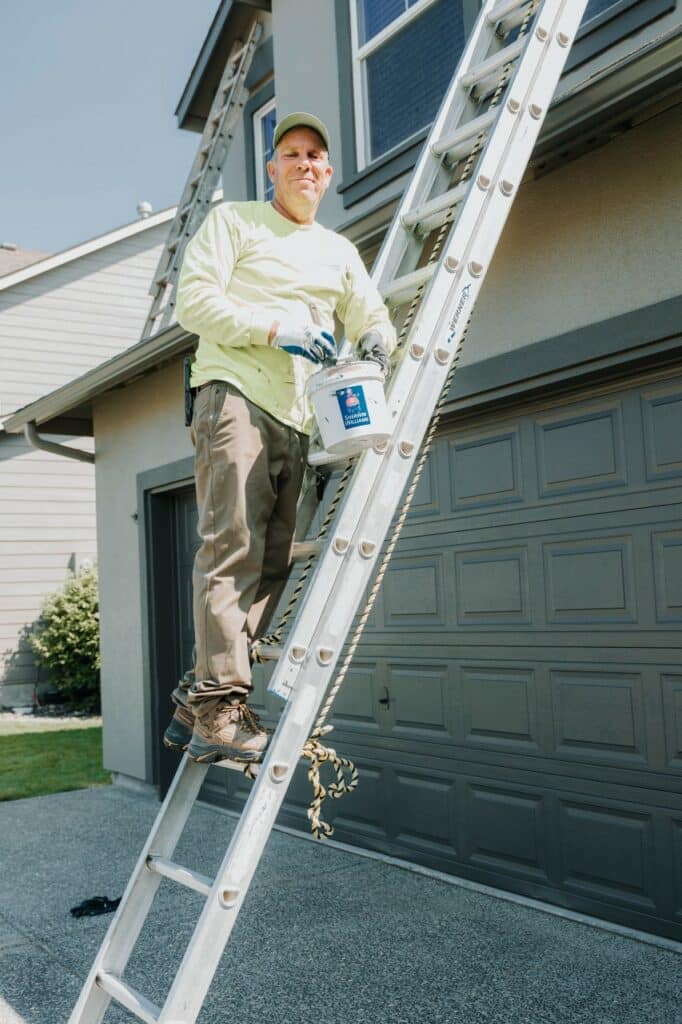 While there are various odd jobs that the random handyman can take care of under the table, home painting should never be one of them. With the amount you spend to get a high-quality exterior painting project, you deserve to have fully itemized invoices and a secure contract. By hiring a professional external painting company, you can rest assured that everything is above board. You will know the details of their services, project plan, and timeline. They certainly won't ghost you or leave you hanging. Additionally, reputable companies are fully licensed and will have the references to prove their impeccable services. The average Joe Shmoe down the street won't be able to offer you that. 
Paintmaster Services – Your Exterior House Painting Pros
Your home is your heart, and we treat it with the care it deserves. With Paintmaster services in Eastern Washington, you can receive an updated paint job to the exterior of your home that suits your specific needs. You can customize the body, trim, and door colors to meet your unique aesthetics. With over 40 years of house painting services, we can guarantee that you will be satisfied with our work. Want to learn more? Get a free estimate of your house painting project today.