Repainting your home's exterior can completely change its aesthetic. Selecting the correct paint colors can transform your home from worn or dated to refreshed, new, and vibrant. Exterior color is exposed to the elements – wind, rain, snow, sleet, hail, and constant sunshine. It also comes into contact with other gasses and much more dirt than the paint inside your house. This exposure causes the quality and depth of the pigment to decrease, which leads to faster fading compared to other types of paint. If you're considering investing in exterior painting, you want to make sure you apply a long-lasting product.
What's Wrong with Faded Paint?
Faded paint can make even the best house on the block look dated and uncared for. If you start to see fading color, it is a sign that your paint isn't performing well. Underperforming paint can potentially leave your surface vulnerable to increased wear and tear. When considering an outdoor project, you want to ensure that your color lasts as long as possible.
Fading can be inconsistent throughout the exterior of your home. Sunlight might constantly stream on one side of the house throughout the day while the other half is in complete shade. Leaves, dirt, and debris from trees and wind can accumulate in certain areas. These natural phenomena can cause your exterior color to deteriorate at different rates, giving a patchy look.
How Can I Keep My Exterior Paint from Fading?
Although you don't want to see your home color fade, at the end of the day, it will inevitably happen. Chemical reactions and wear and tear will continue to occur over time, but you can take a few measures to slow the fading process.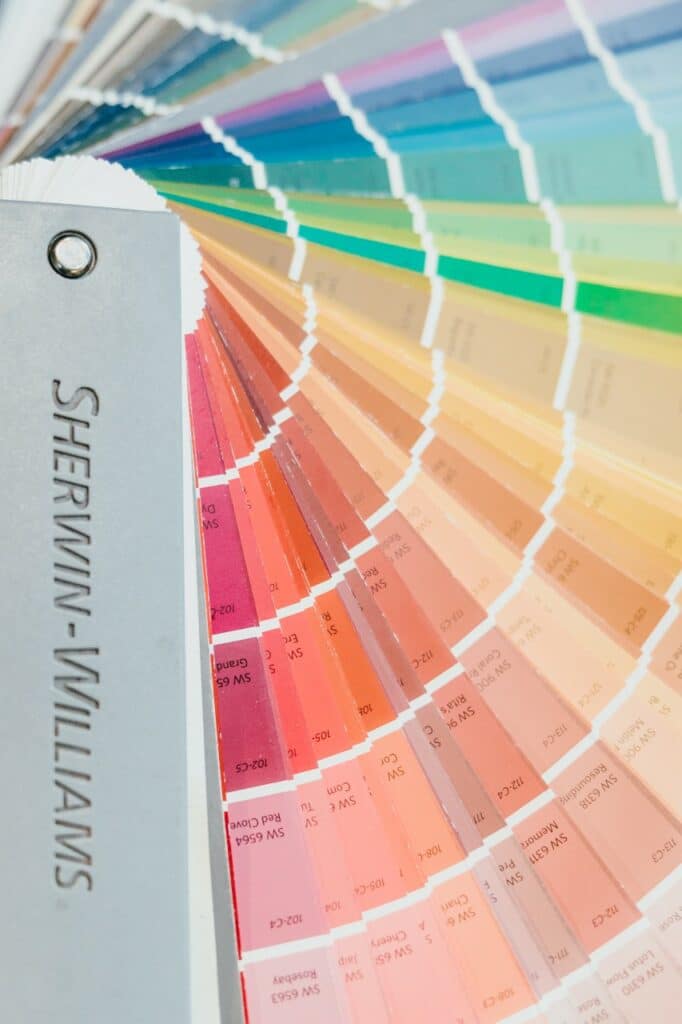 1. Use Paint with a Reflective Layer
Choosing optimal materials is the first way to ensure they fade as slowly as possible. Selecting paints with a reflective layer is ideal because they redirect the sun's constant beams and harmful UV rays away from the pigment. These types of paint can reflect light, heat, or both! You can find quality reflective paint from brands such as Sherwin-Williams and Benjamin Moore. If you're considering professional house painting services, an expert can advise you on the most durable reflective paints on the market!
2. Choose a Chemical Compound
Organic paints are becoming increasingly popular because of their natural ingredients, lack of chemicals, and environmentally friendly properties. They are excellent for children's bedrooms and other projects but are not ideal for exteriors. Due to their organic makeup, they are not very UV resistant and will fade faster than synthetic paint. Therefore, when selecting an exterior color, make sure your paint is a chemical compound.
3. Paint Lighter Colors, Not Darker Paint
Lighter colors reflect light and heat, while dark colors absorb heat. Additionally, dark colors absorb more moisture, which can cause problems with your paint or siding. For exterior painting, lighter colors are more durable and fade-resistant than dark colors. Your exterior paint color will probably see some scratches, nicks, or general wear and tear over time; lighter colors are easier to patch up rather than repainting a whole side of the house.
4. Neutrals Are Better Than Colors
Choosing a bold, bright color can make your house stand out from the others on the block. However, it can also fade a lot quicker! Red paint specifically fades faster than other colors due to the interaction between its color pigment and UV rays. Brightly colored exterior paint, predominantly yellow, has also been shown to decrease home value, so if you're looking at selling soon, try a neutral! Additionally, light-neutral colors increase reflectivity, which slows potential fading.
5. Select Acrylic Paint or Elastomeric Paint
Professional painters widely use acrylic paints due to their damage-resistant reputation. They are highly resistant to weather and natural contaminants and tend to last longer than other exterior paints. Their average lifespan is approximately 5-10 years.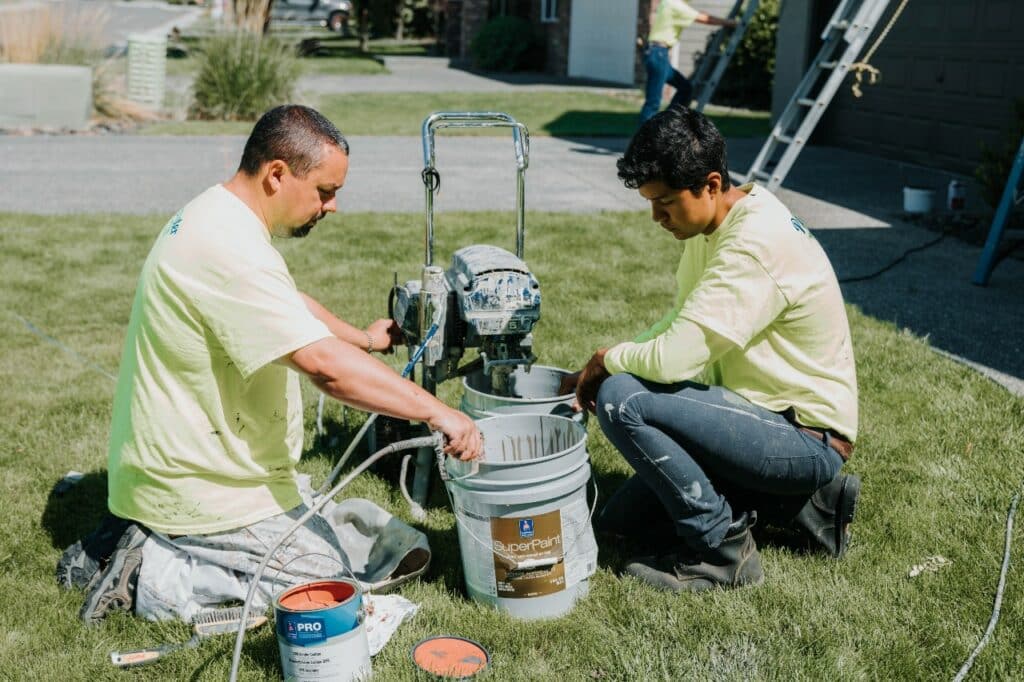 Elastomeric paint is another excellent choice for your home. This paint is UV resistant and is used frequently in hot, intensely sunny climates. They are also ideal for humid areas and tropical places. The average elastomeric paint job lasts between 10-20 years and is approximately ten times more durable than other exterior varieties.
6. Continual Maintenance is Critical
The exterior of your home sees extensive wear and tear throughout each season. The brunt of that falls on the paint outside. To help your paint job hold up against the elements, you must maintain your acrylic or elastomeric paints. If you notice damage, fading, or degradation, you can fix patches or apply a new coat of paint. A fresh coat of paint may seem expensive at the moment, but it can save you from having to paint multiple layers in the long run!
7. Professional Painters Do It Best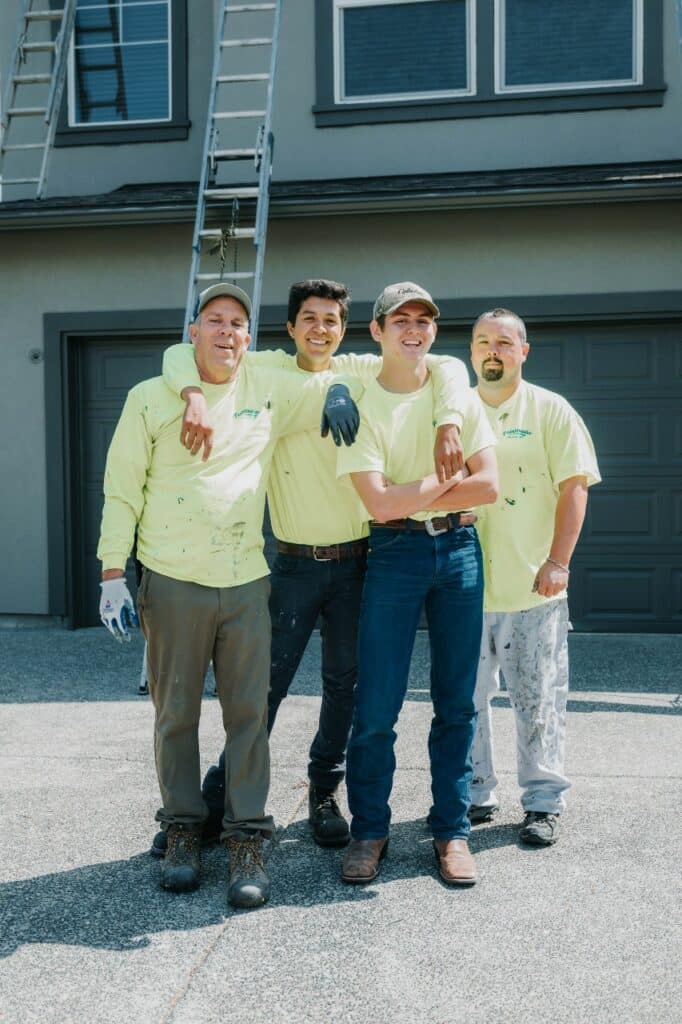 Hiring a professional painter for your exterior home painting project is an excellent way to ensure the longevity of your paint color. Professionals have years of experience and knowledge of the optimal painting techniques for proper application. Their seasoned hands know the tricks of the trade with each different type of paint to reduce fading and potential peeling and increase effectiveness.
How Paintmaster Services Can Help
Do you need help deciding what color to choose for your exterior painting project? Paintmaster Services is here to help! Our years of experience in the professional residential house painting industry have honed our abilities in selecting the perfect shade for your aesthetic and home value. Our expert staff members will help get your house in tip-top shape according to your needs and budget. Visit our website to learn more about our service offerings and get a free estimate for exterior residential house painting. We look forward to helping you on your way toward your dream home!