As a commercial property owner, property manager, or facility manager, you know that maintaining the appearance of your building is crucial. It is the first impression clients, partners, and other valuable people will have on your business. One way to ensure that your building looks its best is by hiring a commercial painting contractor. However, not all painting contractors are created equal, and it's essential to choose the right one for your needs. In this article, we'll discuss five qualities to look for in a commercial painting contractor.
Commercial Painting Contractor Traits for Quality Painting Services
#1: Extensive Experience & Data to Prove It
One of the most valuable qualities to look for in a commercial painting contractor is experience. A contractor with experience will know the best products to use for your specific needs and will be able to anticipate and address any potential issues that may arise during the project due to their past experiences.
You will want to hire someone with a proven track record of successfully completing commercial painting projects. Look for a contractor who has been in business for several years and has completed projects similar to yours. An easy way to investigate a commercial painting contractor's experience is to review their portfolio, ask for references, and search for reviews online.
Remember that a commercial painting contractor should be licensed, insured, and bonded, as this shows that they take their work seriously and are committed to providing high-quality service.
#2: Professionalism in Communication & Action
An easy way to identify quality painting services is to look at the professionalism of the contractor and the company. A professional contractor will treat you and your property with respect and will communicate with you clearly and honestly throughout the project.
Look for a contractor who responds to your calls and emails promptly and who is willing to answer any questions you may have. They should be friendly, punctual, and professional 100% of the time.
Pro Tip: Contractor's time is in high demand, so don't be surprised if you get a response after hours or the next day to your question. Promptly doesn't mean "immediately." Remember, they will not stop working on another client's ongoing project to text you; give them time to respond.
#3: Attention to Detail & Quality Painting Services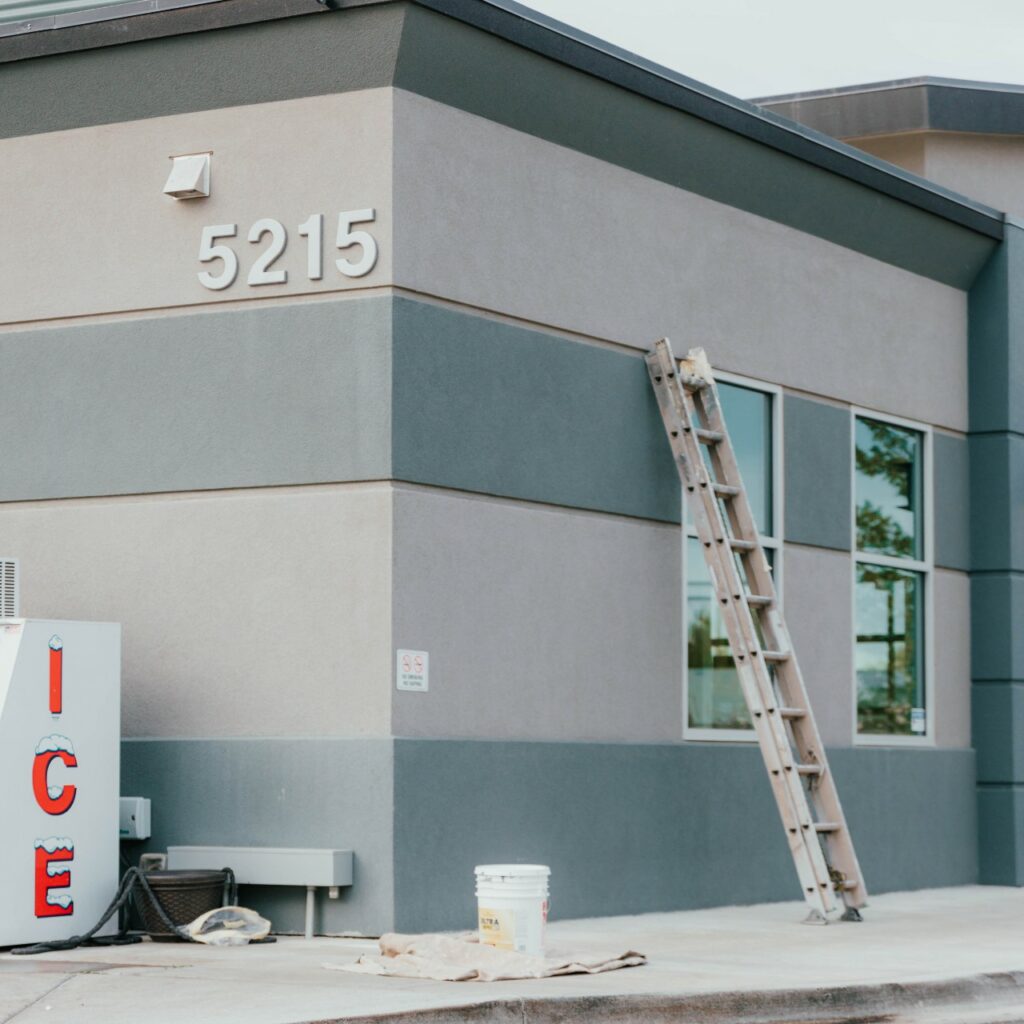 A commercial painting project can be complex and involves many different steps, from preparation to cleanup. Look for a painting contractor who pays close attention to detail throughout the entire process, as this will ensure quality painting services.
Examples of close attention to detail include properly preparing surfaces before painting, using the right tools and techniques for the job, and cleaning up thoroughly when the project is complete. A contractor who pays attention to detail will ensure that your project is completed to your satisfaction and that you are left with a beautiful, long-lasting paint job.
Pro Tip: If you want to ensure they pay close attention to detail prior to hiring, we recommend asking them to walk you through their painting process. However, don't expect them to teach you how it works. We advise doing research before asking this question so you can confirm their work ethic as they tell you about their processes.
#4: Reasonable Flexibility in Scheduling
Commercial painting projects can be challenging and may require flexibility from the contractor. The last thing you want is for your painting project to happen when you are hosting an event or are in the middle of peak season.
Look for a contractor who is willing to work around your schedule and who can adjust their work to accommodate any unexpected issues that may arise. A flexible and organized contractor will also be able to work within your budget and offer suggestions for ways to save money without sacrificing quality.
Pro Tip: To ensure you get the best scheduling for your business, don't wait to get on the list. We suggest booking their services a quarter in advance to ensure their services don't interfere with prime business hours or days. If possible, schedule them during quieter times of the week or the season, so it has as little impact on your business as possible.
#5: Provides Quality Warranty and Guarantees
Finally, look for a commercial painting contractor who offers a warranty on their work. A warranty shows that the contractor stands behind their work and is committed to providing high-quality service. We suggest choosing a commercial painting contractor who offers a warranty on both labor and materials, as this will give you peace of mind that your project is protected in the event that something goes wrong.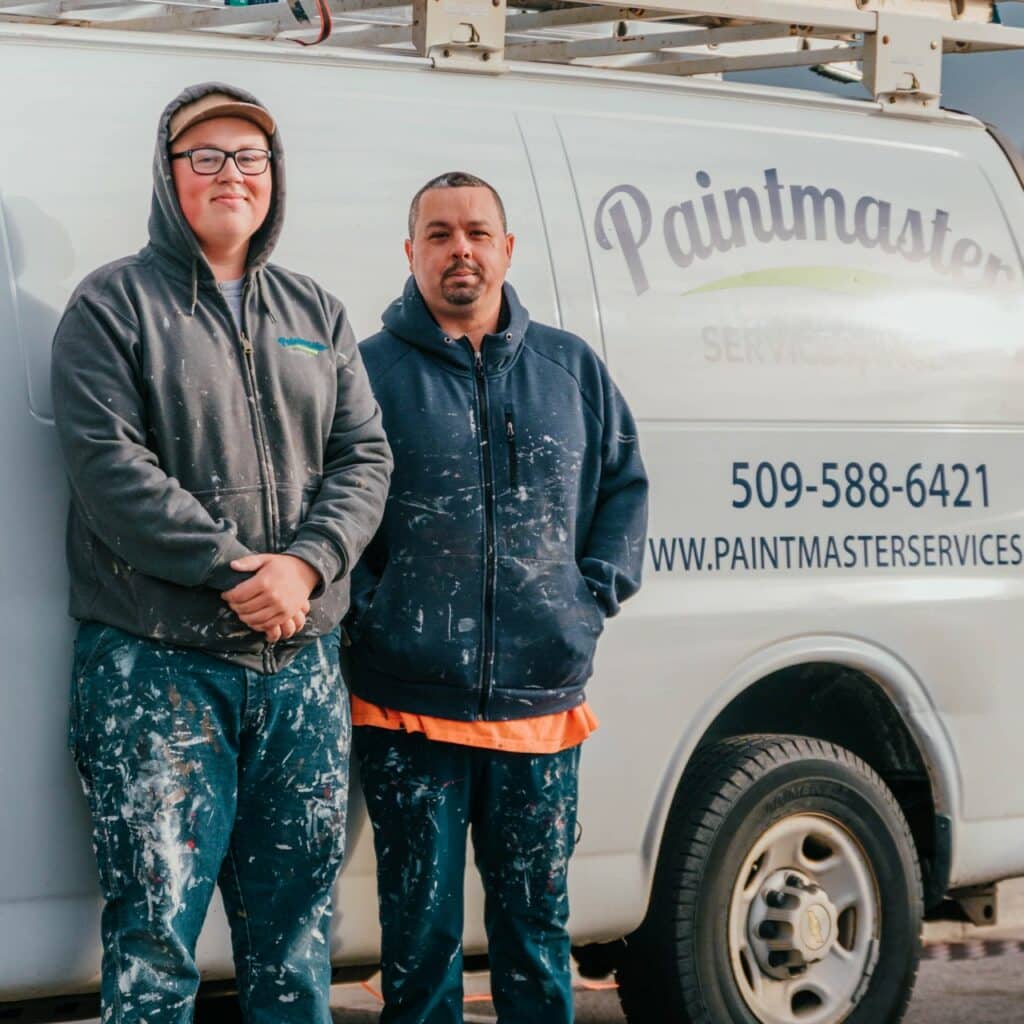 Pro Tip: Make sure to read the fine print on the contract and ask questions if the explanation is unclear. Reputable companies will be happy to answer questions and explain the intricacies of the contract; they will have nothing to hide!
PaintMaster Services – Quality Painting Services for Businesses Like Yours
Choosing the right commercial painting contractor is essential for ensuring that your building looks its best. When choosing a contractor, look for someone who has related experience, professionalism, attention to detail, flexibility, and provides a warranty. By taking the time to choose the right contractor, you can be confident that your project will be completed to your satisfaction and that your building will look beautiful for years to come. Plus, you will know whom to call the next time you need quality painting services.
PaintMaster Services provides all the qualities of a premier painting contractor for businesses like yours in the Tri-Cities and surrounding areas. Please complete our contact form for more information and a free estimate of your project.