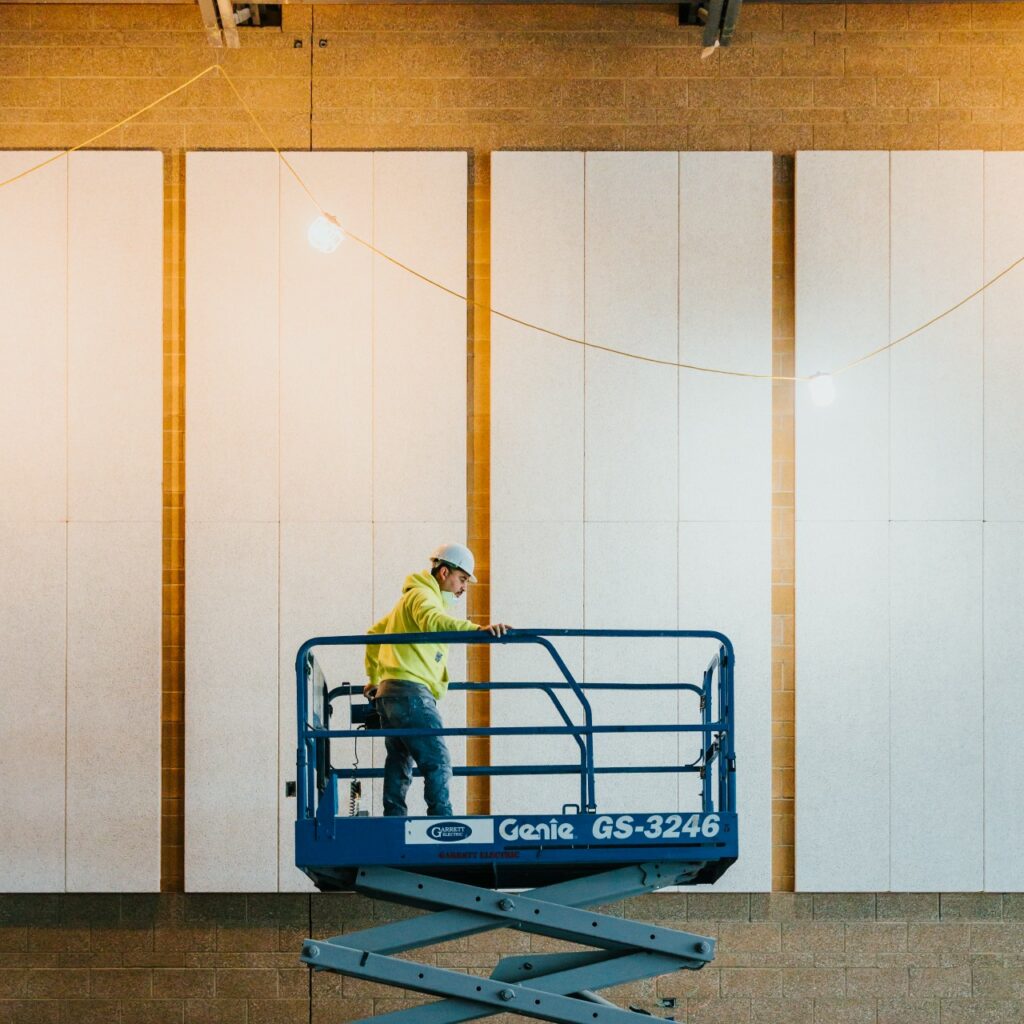 As a business owner, choosing the right painting contractor is a critical decision that can make a significant impact on the appearance and functionality of your facility. Remember, the appearance of your building is the first thing customers, partners, and other valuable people will see first, contributing significantly to their first impression of your business. Quality painting services can not only improve the aesthetic appeal of your property but also protect it from standard environmental damage and the wear and tear of human life.

With so many commercial painting contractors out there, how do you choose the right one for your business? In this article, we will discuss the essential factors to consider when selecting a commercial painting contractor and how to ensure that you get the best value for your investment.
Factors to Consider When Choosing the Right Painting Contractor
#1: Experience and Expertise are a Top Priority
One of the most critical factors to consider when choosing a commercial painting contractor is their experience and expertise. Working with a company with a proven track record of success in commercial painting projects is essential. You want to make sure that they have experience in handling commercial properties similar to yours and that they are knowledgeable in the latest techniques, materials, and technologies used in the painting industry.
#2: Check Their Reputation and Follow Up with References
Another important factor to consider is the reputation of the commercial painting contractor. A reputable contractor will have positive reviews from satisfied customers, and they will be happy to provide you with references from past clients. Take the time to research the company's reputation online, check its ratings on review websites, and ask for references to ensure that you are working with a reliable and trustworthy contractor. Beyond just asking for references, make sure to follow up. Call the names they provide and ask about the previous client's experience with the company and if they would work with them again in the future.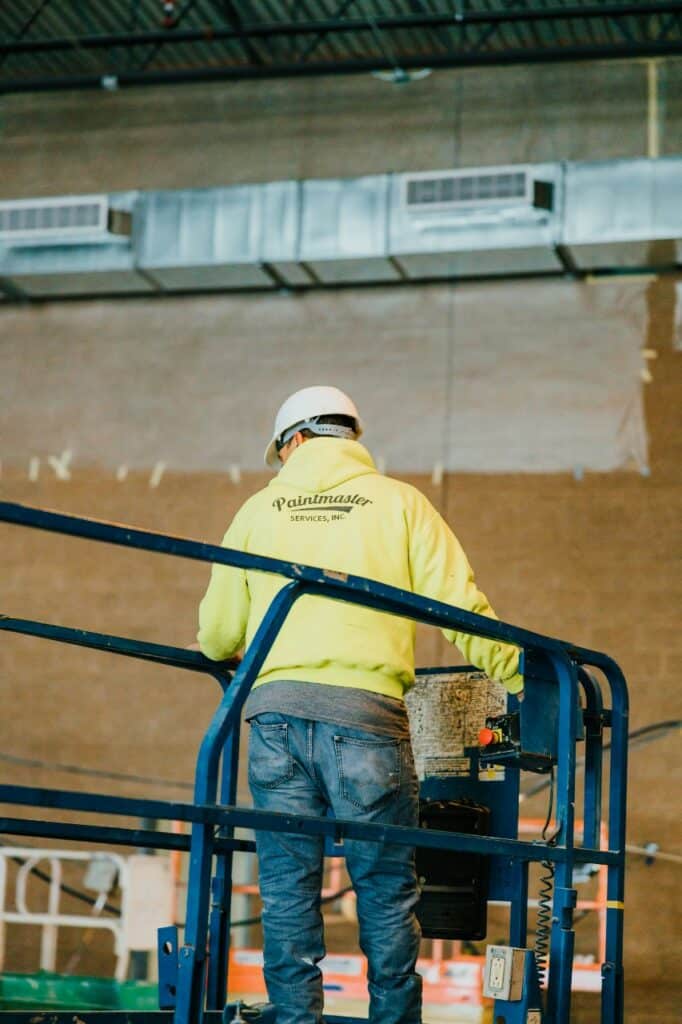 #3: Confirm Business Painting Services Licensing and Insurance
It's crucial to work with a commercial painting contractor that is licensed and insured. A licensed contractor will have the necessary permits and certifications to provide commercial painting services in your area, and they will be up to date on building codes and safety regulations. Additionally, insurance will protect you from any liability in case of accidents or damages that may occur during the project.
#4: Ask about Product Preferences
Quality is king when it comes to commercial painting services. It's essential to work with a contractor that uses high-quality materials and products and has a keen eye for detail. A good contractor will take the time to assess your property, identify any potential issues, and provide you with recommendations to achieve the best results. Don't just take their word for it; check online or with experienced friends, family, or coworkers to ensure their preferred products are high-quality and durable.
#5: Investigate Business Painting Services Warranties and Guarantees
Reputable business painting services will offer a warranty or guarantee on their work, but make sure you take the time to read the fine print. It is okay to take the time to ask about their warranty policy and what it covers. This will ensure that you have protection in case of any issues that may arise after the project is completed.
#6: Assess Communication and Professionalism
It's critical to work with a contractor who communicates effectively and professionally. They should be responsive to your questions and concerns and provide you with regular updates on the progress of the project. We recommend asking for a detailed project timeline, including policies on delays and what happens if they do not meet the required timeline.
#7: Request Pricing and Estimates
A good contractor will be transparent about their pricing and not surprise you with hidden costs or fees. Pricing is a valuable factor when choosing a business painting services. It's essential to get multiple quotes from different contractors to ensure you get a fair price. However, keep in mind that the cheapest option is not always the best. Look for a contractor that offers a competitive price for high-quality work and excellent customer service.
Pro Tip: Don't hesitate to ask your commercial painting contractor questions!
Choosing the right commercial painting contractor is a significant decision for any business owner. By considering these essential factors, you can ensure that you select a contractor that is experienced, reputable, and professional and who delivers high-quality work that meets your needs and exceeds your expectations. Don't hesitate to reach out to multiple contractors and ask for references and estimates to make an informed decision. Remember, quality painting services can significantly improve the appearance and functionality of your facility, and investing in a reputable contractor will pay off in the long run.
Business Painting Services – Paint Master is Your Commercial Painting Contractor
Paintmaster Services are the solution for your commercial painting project. From retail space and new construction to annual building maintenance, our experienced team of commercial painting contractors will ensure that your painting job will be completed on time and gives your business the professional look it needs and deserves.
Whether you need painting services for a single unit or a large commercial complex, at Paintmaster Services, we will fulfill the project requirements with detail and precision, all while staying within your budget. Our quality is our signature and the mark that we leave behind when our crew has done their job.
To learn more about your business painting services and if we are the right commercial painting contractor for you, please complete our contact form with your questions and receive a free estimate of your project.