5 Ways a Fresh Coat of Paint Can Improve Your Business
Is your office or business starting to look drab, worn out, and just plain old? Are you tired of staring at the same chipped paint and grimy walls? Fortunately, warm weather and clear skies indicate that it is home painting season! Today, we are sharing with you five ways a fresh coat of paint can improve your home and how to get started.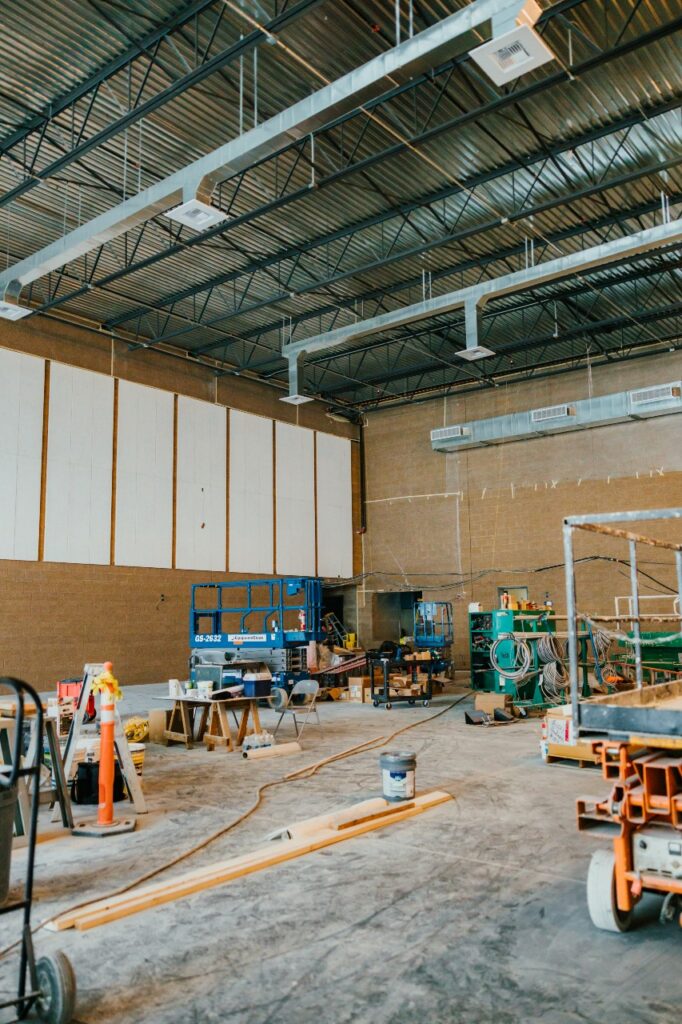 #1: Protects Your Business from the Elements
Rain, snow, wind, or shine, your business building is your protector against the elements, which means that your exterior paint takes a beating all year long. By getting a fresh coat of exterior paint on a regularly scheduled basis, you can aid your home with the following:
Reducing Energy Consumption
Have you ever walked outside in the bright summer sun only to realize that you are melting like a popsicle in your black t-shirt? It is because your shirt absorbs the heat from the sun. Much like that t-shirt, the exterior of your home can benefit or be hindered by its exterior paint.
Depending on where you are located, you want exterior paint that will reduce energy consumption. For example, homes located in cold regions should utilize darker exterior paints to absorb the available heat and maintain the warmth of the house. On the other hand, homes located in hot areas should use light colors to prevent excess heat absorption and keep the home cooler. If you have the wrong color paint for your region, or your paint has faded, you are not taking full advantage of this energy-saving method, but a fresh coat of paint will help!  
Preventing Mold & Mildew
Water is a weakness for nearly all human-made structures, and a home is no exception. If you have wood siding on your home, it is susceptible to moisture damage if not properly protected. Fortunately, a fresh coat of paint can aid in preventing mold, mildew, and other types of wood decay.
Increasing Your Siding's Lifespan
Your exterior paint is essentially a shield for your home's siding, protecting it against the elements. As the shield wears away, your siding has less and less protection. Fortunately, by applying regular fresh coats of paint, you can keep that shield strong and add years of life to your siding's lifespan. 
#2: Transforms Your Aesthetic
Your home is your sanctuary, and it often is a physical representation of who you are, what you love, and how you live your life. The easiest way to think of this is a kid's room. Imagine a daughter; bright purple and rainbow unicorns might be her inspiration when she is little. However, once she hits those teenage years, that's no longer going to work! She may need a more calming, subtle color to make her room feel safe and inspired. 
We are all like that daughter; as we grow and change throughout the years, our home needs to change with us. A fresh coat of paint may be all you need to transform your home's aesthetic to meet your new needs. 
#3: Fresh Paint Can Make a Room Appear Larger
Did you know that light-colored paint can make a room appear larger than it actually is? This is due to light reflection. When you combine a suitable paint color with your room's specific lighting, both natural and installed, it can drastically lighten up the room and make it appear bigger. 
However, there is a caveat to this, the lighting available. Morning sunlight vs. evening light, direct sunlight vs. indirect sunlight, larger windows vs. smaller windows, and more all determine how your lighting will affect your paint colors. We recommend speaking with your home painters before choosing a color, as they can provide critical insights during your estimate as to how you should proceed and test available colors. 
#4: New Coat of Paint Provides a Fresh & Clean Appearance
Our interior paint takes quite a lot of abuse through the years, from sticky fingers running along the walls to accidental bangs to fading due to sunlight. If your paint is starting to look dull, drab, or lackluster in any way, a fresh coat of paint can do the trick to provide a fresh and clean appearance.  
Plus, that new paint will help protect your walls in coming years of dirt, dust, grime, and every other sort of wear and tear! 
#5: Increases Your Curb Appeal
If you are looking to sell your home in the near future, an interior and exterior coat of paint can make a world of difference. First, let's talk exterior! 
Exterior Curb Appeal
When a potential buyer walks up to your home, the first impression they will get is from your paint. Old, faded, or cracked paint will make your home look decrepit even if it is in perfect functional shape.
To increase your curb appeal, a fresh coat of paint is highly recommended. We advise painting your front porch, entry door, garage door, shutters, and trim before your first open house. We also recommend painting the siding if it is an eyesore. Worried that the price of the paint job isn't worth the curb appeal? Home Light reports that the average return on investment for exterior paint projects is 152%! 
Interior Appeal
As mentioned above, a fresh coat of paint provides a fresh and clean appearance. The benefits for home sellers are that potential buyers will view the home as well-maintained, and they are less likely to scrutinize your home for flaws. Plus, that fresh coat of paint can highlight specific features of the home that you want to use as key selling points.  
If you aren't up to re-painting the whole house, which you may not need to, we recommend adding a fresh coat of paint to high traffic areas like the entry, kitchen, and bathrooms. 
Paintmaster Services – Get Your Fresh Coat of Paint
Painting is a time-consuming task that requires experience, skill, and a variety of materials to achieve a beautiful job. Rather than wasting your precious time completing this task, you can hire a professional service to take care of it for you. Paintmaster Services has simplified the painting process, making it a breeze for you to get that fresh coat of paint! We encourage you to request a free estimate today, and we will be out to provide you with a quote on your project soon.