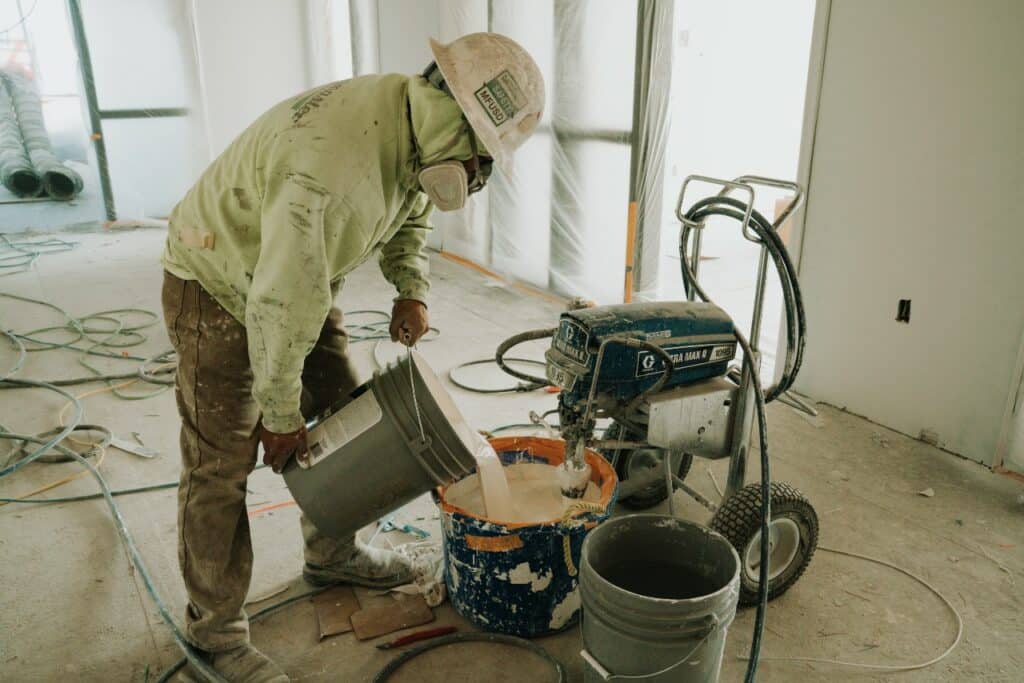 Commercial property is an investment. When looking to get the biggest bang for your buck, you want to ensure your space is fresh, up to date, and easily maintained. When looking at a commercial interior painting job, there are many factors to consider. It is essential to consider price, durability, and the upkeep required. To calculate how much your painting project might cost, check out this Painting Budget Calculator. 
Aesthetics are a vital consideration of choosing interior paint. You must assess your choices of color, paint quality, and finish. Different finishes affect the appearance of a color. They also change the paint's ability to hide imperfections, its cleanability, and the ease of repainting. If selecting a paint finish is still confusing for you, this article will help explain how each finish will change the appearance of your commercial interior painting job.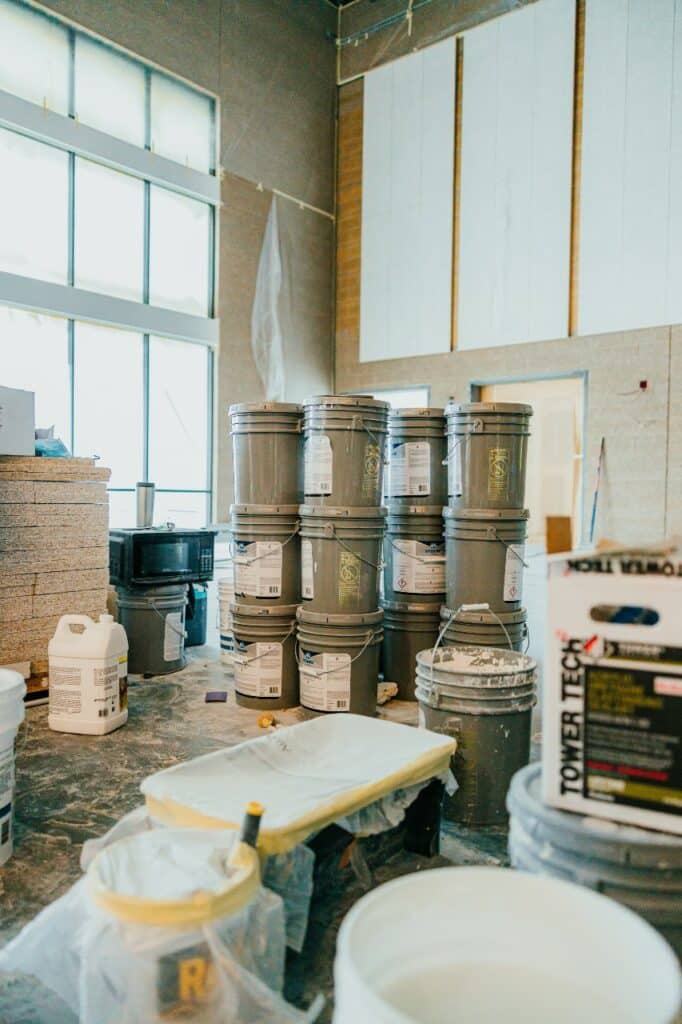 Different Types of Commercial Interior Paint
Flat or Matte Finishes
Flat finish paint is not washable and is non-reflective. It is excellent for hiding imperfections and is easy for touch-ups. Flat finishes are useful for high-turnover rental properties such as apartments. However, they are not recommended for a commercial environment, as flat finishes are not durable enough for high-use areas.
Alternatively, a high-end matte is preferred if you desire a low-sheen commercial interior paint with high washability. Check out Behr or Sherwin Williams matte finishes for some high-quality matte paints that could be perfect for your next commercial paint job. These matte paint lines were designed to be scrubbable, which helps them endure the more frequent cleaning required in a commercial environment.
Eggshell Finish
Eggshell finish paint provides a modest sheen in comparison to flat finishes. It is much easier to clean yet still maintains a non-glare appearance. It is more durable than matte or flat paint and is still easy to touch up. Eggshell finish paint has good washability, which makes it a go-to for commercial interior painting as it provides a richer look than matte or flat finishes. It is excellent for low-traffic areas but not recommended for trim, doors, or high-traffic areas.
Satin Finish
Satin finishes are a suitable middle-of-the-road finish for commercial interior painting jobs. They are one of the more popular commercial paint choices as they are not too dull and not too shiny. They are more durable than eggshell, flat, or matte finishes and easier to clean. Satin finishes are an excellent choice for a lower profile paint than the shinier semi-gloss finish.
Satin finishes can differ based on the quality of the paint you choose. If you select a satin finish paint for wood or metal trim and doors, it is necessary to pick high-quality paint. Higher quality paint helps hide imperfections and maintain an even texture. Mid-level to high-quality satin finish paints are a good option for high traffic or wet areas, such as restrooms, as they are better at withstanding wear and tear than lower sheen alternatives.
Semi-Gloss Finish
Semi-gloss finish is likely the most popular commercial interior paint for high-traffic areas and industrial settings. Semi-gloss finish paints are markedly more durable and washable than lower sheen finishes and shinier than all other types of finishes on the market. They are most commonly used on windows, doors, and trim.
Semi-gloss finishes should be used sparingly, if at all, on interior walls in offices or other low-traffic environments. This is due to their highly reflective nature. They do not hide imperfections well, and their shininess can give a gaudy appearance to your space. Despite these drawbacks, semi-gloss finishes are an excellent choice for commercial spaces that demand maximum durability. This could be a good option for high-traffic spaces such as hotels, restaurants, retail shops, hospitals, and other areas where wear and tear can be significant.
As previously mentioned, as the sheen increases, the quality of the paint becomes more important. When selecting a semi-gloss finish, it is necessary to choose high-quality paint. Low-end paint can look sticky or rubbery when dried. They also easily show imperfections and brush strokes, especially on horizontal surfaces such as shelving, even when professionally applied.
Gloss Finish
Gloss finishes are used infrequently in commercial interior painting, with few exceptions. Gloss finishes can be used on woodwork, trim, and doors if a high sheen is desired. They are also useful to help feature small architectural details. They can be a high-sheen option for intensely trafficked areas such as lobbies or hallways or wet areas such as restrooms or laboratories.
Other uses for gloss finish paints are floor coating paints, structural steel, or to highlight protective structures such as guard posts, columns, steel stairs, or railings. Gloss finishes are a good choice for these uses as they provide maximum durability and high cleanability. High sheen finishes are not recommended for commercial use on walls.
Do You Need a Commercial Interior Painter?
When you have a commercial interior painting job, it is vital to consider both the finish and the professional painters. Professional painting can make a world of difference in the look and feel of your space. A quality professional commercial painting company can also use its expertise to help advise you on the most suitable finishes and colors for your space.
If you are ready to begin your commercial interior painting job, contact us at Paint Master Services today for the best commercial interior paint work in the Tri-Cities. We provide quality painting advice, can answer any questions, and provide the support you need throughout the job. Head to our website to get a free quote for commercial interior painting at Paint Master Services.