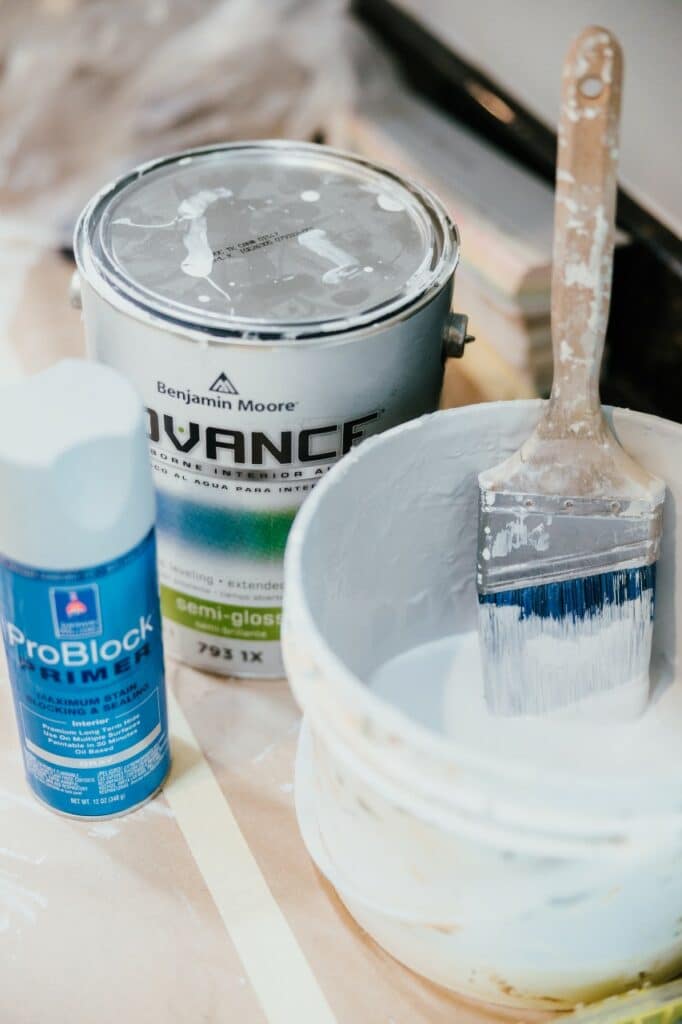 Are you in need of an exterior house painting project but wondering if winter is the right time to start this process? You are correct in having doubts, as exterior painting projects can be challenging once the temperature drops. While we recommend waiting for spring or summer to complete these projects, they are still possible year-round if the conditions match up perfectly. To ensure you receive a well-performed project, we recommend taking the following three considerations into account before booking an exterior house painting project.
What to Consider When Performing Exterior House Painting in the Winter
1. The Temperature Range for Your Paint
Whether or not your painter will be able to complete a project during the winter highly depends on the temperature range of the paint and whether the local climate temperature falls in that range.
Paint typically has a strict temperature range for when it can be applied. If it is too cold or too hot, the paint won't set correctly, leaving the project looking shoddy with peeling or cracking paint. For example, oil-based paint can be applied when the external temperature falls between 40°- 90° F and latex paint between 50°- 85° F.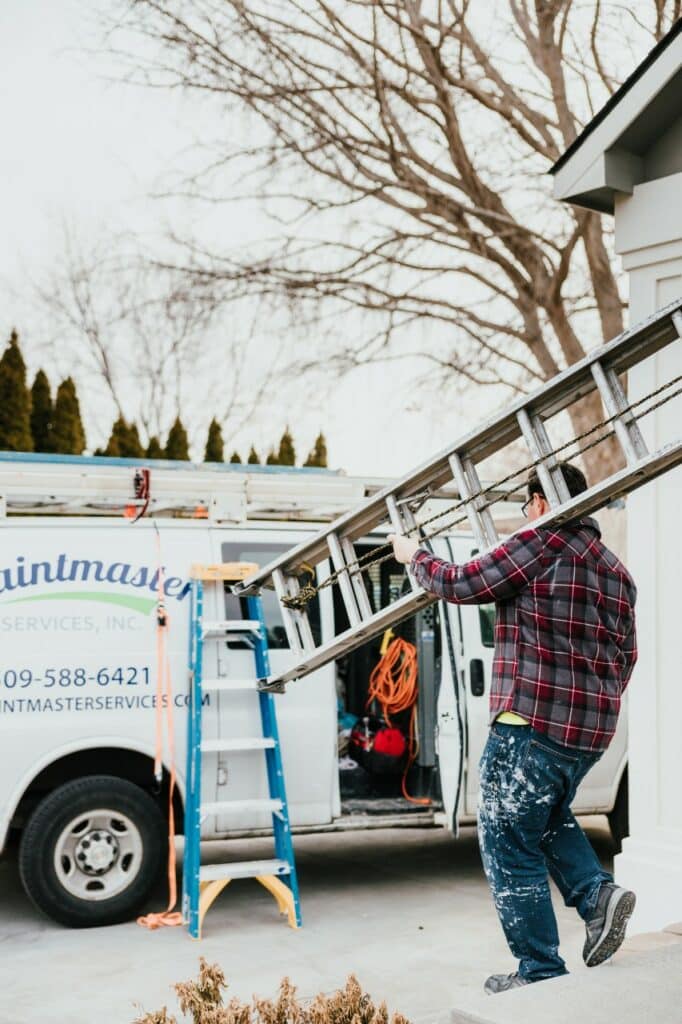 Therefore, to start an exterior house painting project, the average temperature must be within this range for the project's duration. What we mean is that the paint must be mixed, applied, and dried before the temperature drops below the range. When you have large projects, it can be hard to complete it all and have it dry in one go before the temperature plummets again.
2. The Chances of Precipitation
Let's say that your local temperature will sit in the correct range for your required paint. What you need to consider now is precipitation. As you can assume, rain and paint don't mix well. You never want to paint a wet or recently wet surface. In the winter, this can get tricky since it takes significantly longer for a surface to dry completely when it is chilly outside. Therefore, we recommend ensuring you have 3 to 5 days of zero expected rain before starting an exterior house painting project.
We also recommend taking a good look at the humidity. While it is usually reasonably mellow during the winter, humidity can flair and cause problems for painting. The ultimate humidity range for painting is between 40% and 70%.
3. What Repairs Need to Be Made Before Painting
Now let's say you have the perfect weather and precipitation conditions for painting! Yay! The last thing you need to consider before starting your project is the extent of the repairs needed before applying the paint.
Many home and business owners who require new paint often need repairs beforehand. This can be everything from filling holes to replacing siding. All projects should be complete and secure before starting to paint, which means you have to repeat the same process of finding the perfect weather conditions to do the repairs first.
Pro Tip: When you make home repairs, it can leave components of the home vulnerable to the elements. Be sure you have the right conditions and time to safely and correctly complete repairs before starting the painting process.
How to Know if I Meet the Exterior Painting Conditions?
As an average homeowner, it is nearly impossible to be well-versed in all things paint unless it is a passion of yours. We suggest consulting with Paintmaster Services, your local painting company, to determine whether you meet the appropriate conditions for an exterior painting project. Their trained painters are experienced in local climate conditions and will be able to provide you with the proper advice on when and when not to paint in your area.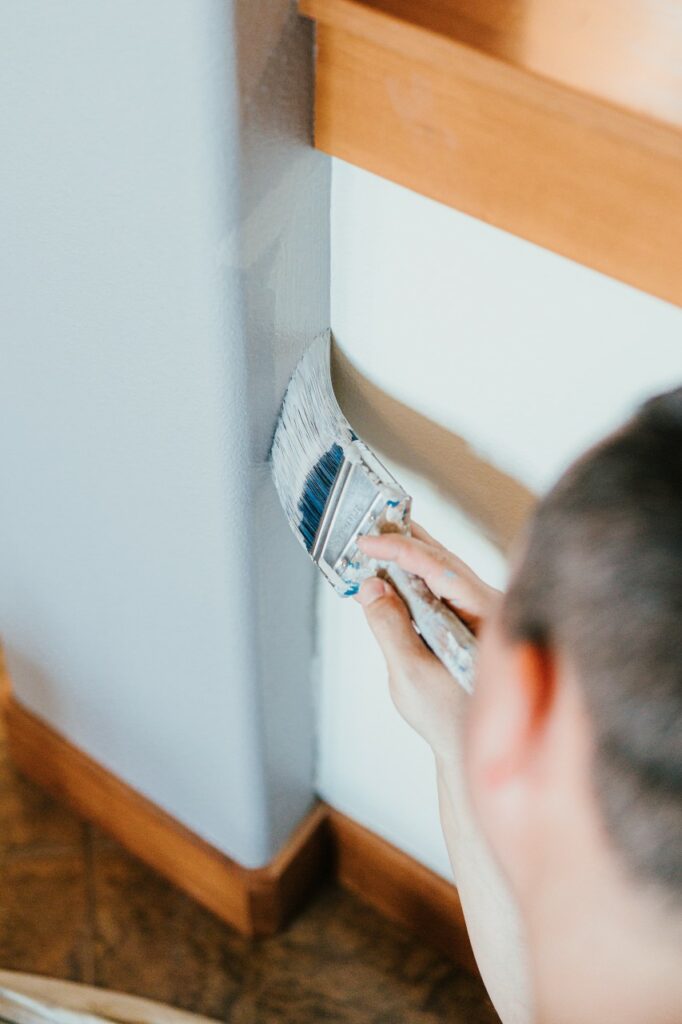 Can I Get Interior Painting in the Winter?
Just because exterior house painting projects can be challenging or impossible during the winter, the same does not apply to interior painting projects. In reality, this is the best and cheapest time to complete your interior painting goals. Not only will you get an affordable project quote, but your house will look fresh throughout the holidays and darkest days of the year, providing you with the perfect opportunity for house decorating on beautifully painted walls.
Pro Tip: Ventilation is one concern when completing an interior house painting project in the winter. Since you can't open windows and doors like in the summer, you will need to work with your paint contractor to create proper airflow to remove fumes and allow the paint to dry correctly.
Paintmaster Tri-Cities Exterior & Interior Painting
Whether the chilly winds of winter are knocking at your door or the warmth of summer is sitting in its place, a fresh coat of paint can add exponential appeal and value to your home. If you would like to learn more about our exterior painting services, please request a free estimate today!
(Psst! Read our past blog on what to expect when you get an interior house painting service!)