Common Types of Professional Paint used by Commercial Painters
Sometimes you are only as good as the tools of your trade. That is why experts use high-quality paint for professional commercial painting jobs. We are frequently asked which brand stands out as the best, but the truth is, most professional painters have used them all at different points in time. While it may be hard to name a "best" paint, many professional commercial painters have their "go-to" favorites they have become loyal to over the years.
What Factors Should I Consider when Buying Paint?
Some considerations when choosing a brand of paint for your professional commercial painting job are the price, availability of your color or finish selection, personal preferences of the painter or client, and surface type. Numerous paints and finishes have been developed to meet the differing needs of each paint job.
Each best-selling brand is popular for a reason. They have helped professionals everywhere paint successfully year after year. Even the most brand-loyal painters must switch between brands occasionally based on product availability.
For interior painting, the most critical question after color is the finish. The gloss level of the paint affects how the eye perceives the color. Flat finishes absorb light, dulling and darkening the color, while higher gloss paints reflect it, making the color brighter. Flats, mattes, and eggshells are great for low-traffic areas, such as office walls, hallways, or storage spaces. Semi-gloss finishes are better for high-traffic, or wet areas, such as lobbies, restaurants, restrooms, trim, and doorways.
Some clients may choose a color only offered by a specific brand, which can change the selection process. Remember, the quality of the paint makes a difference in its final appearance. At Paint Master Services, our years of experience in professional commercial painting help us easily select paint brands. Read on for some of our insider knowledge about these major paint labels!
Benjamin Moore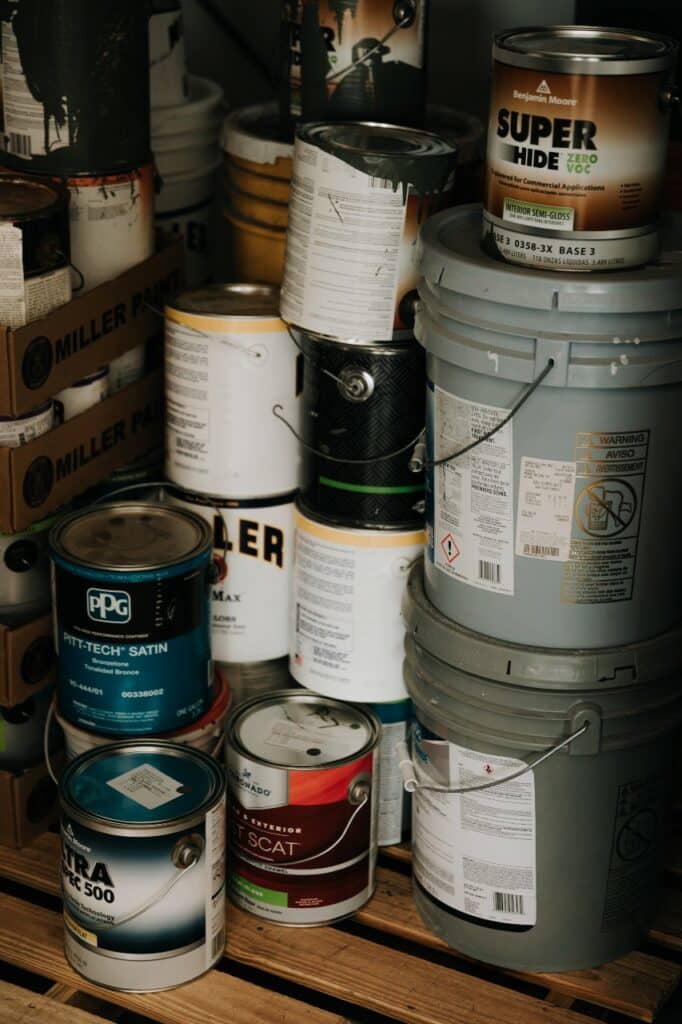 Benjamin Moore is one of the top names in professional commercial painting. They are primarily known for being top quality and having the most comprehensive array of color choices. The company has a staggering portfolio of over 3500 paint colors from which to choose. They were the first paint company to develop and introduce computerized color matching. This means you definitely will be able to find your perfect shade with Benjamin Moore!
Benjamin Moore's paints are known for their durability and ability to retain color over the years. Their products are lauded for not fading or losing their luster or sheen. Their proprietary colorant technology and house-made resins contribute to the outstanding longevity of their products. Their paints were created to be splatter resistant, meaning easy application and cleanup. Benjamin Moore's paints dry very quickly. The downside is that, at times, they may look streaky due to their quick-drying nature.
Benjamin Moore has a great reputation, which makes them a popular professional commercial paint choice. The name itself is synonymous with peace of mind, superior performance, and seamless application. There is a level of elegance using Benjamin Moore products instills. However, their posh reputation is certainly matched by the quality of their products!
Sherwin-Williams
Sherwin-Williams is the oldest name in the painting business. With over 150 years of experience, the brand is the most trusted paint supplier around. They have over 1700 paint colors to choose from and invest heavily into researching and developing new paints and recipes. This makes them a fantastic selection for any professional commercial painting job.
Their constant dedication to further research, improvement, and investment in new products is what sets this brand apart from others. Sherwin-Williams has an extensive testing process. This ensures that each of their paints exceeds expectations on many levels. They test for odor, durability, washability, and mar-resistance; many of these tests are conducted for years to ensure the quality and longevity of their product.
Their development department has come out with some of the most renowned names in paint, like Minwax, Valspar, Thompson's Water Seal, and Krylon. While Sherwin-Williams has a middle-to-high price range of products, you can be sure that any money you spend on their products will be well worth it!
Behr
Behr is the new kid on the list, founded in 1947. However, don't let its newcomer status fool you – this brand deserves a spot on this list! Behr is an excellent choice for anyone with a lower budget. Its paints run from inexpensive to moderately priced, making them great candidates for your next professional commercial painting job.
One of the ways that Behr keeps costs down is its lack of marketing needs. Behr has been sold exclusively at Home Depot since the 1970s throughout the United States, Canada, and Mexico. They have streamlined their products into several paint lines, one in each price range, so there is a Behr product for everyone.
The Behr paint line is unique because their paints are all paint and primer combos. While most brands sell these two separately, this can save you time and money on your paint purchases. Some of the highlights of the Behr range are their flats and mattes. They have developed very reputable products at a value price.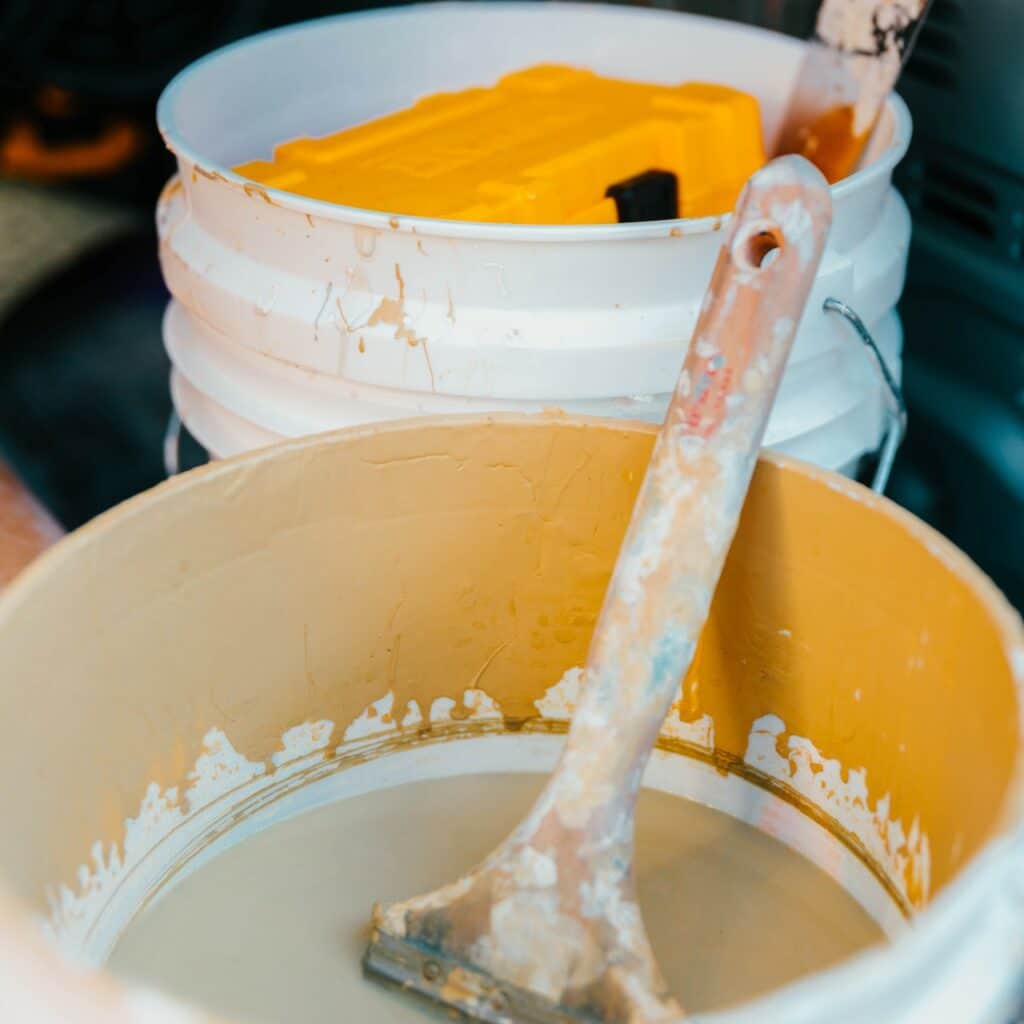 Why Choose Paint Master Services for Commercial Painting?
Hiring a professional commercial painting company can take the stress out of your next commercial paint job. At Paint Master Services, our professional commercial painting team collaborates with you on your design choices and style and then gives recommendations on what type of finish and brand of paint to use. We can help guide you through the paint selection process and complete your project efficiently.
To get a free estimate for your commercial painting project, visit us at our website! We can't wait to hear from you and are happy to answer any questions you have. We look forward to giving you the best commercial painting service experience in the business every step of the way, from start to finish!