Exterior House Painting Services in Richland
Richland Professional Residential Home Painter
Exterior Residential Painting
There's nothing like a fresh coat of paint to boost your home's exterior curb appeal!
The exterior of your house can be updated just like the interior. You can customize body, trim as well as door colors to your unique style and taste, making it one of a kind! Our exterior painting service offers the same expertise and attention to detail that you would find on an interior project with the addition of pressure washing, caulking, and minor siding repairs as needed.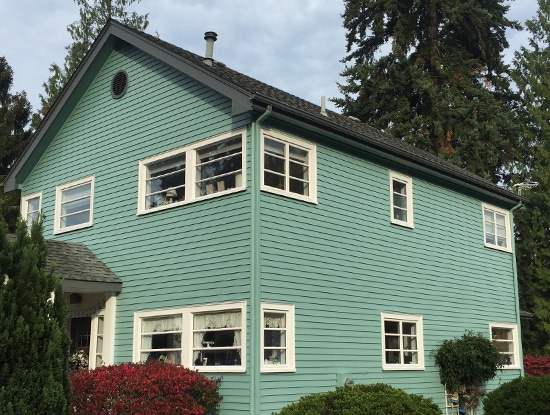 Exterior House Painting Services in Richland
The team at Paintmaster has over 40 years of house painting experience. They are licensed and insured, and experts in exterior painting. Not only that, Paintmaster backs all of our projects with a 100% Satisfaction Guarantee. What have you got to lose?
Read What Your Tri-Cities Neighbors Have to Say
Paintmaster has a great team, and they do amazing work. They talk you through the process, explain what's going to happen, the product, and the time frame. I would highly recommend Paintmaster services to everyone looking for high-end painting. They do a vast amount of services.
We knew from the start this was a great decision for us. Mike came to give us a quote; he was friendly, very knowledgeable in sharing about paints, repairs, sheen, etc., and thankfully he was able to fit us into their schedule right away. Hiring Paintmaster Services was worth every penny!
We just had Paintmaster paint our kitchen cabinets and they did an incredible job! Their attention to detail and precision of work made us very happy that we didn't attempt this project on our own. We think Paintmaster is amazing and will call them when it's time to paint the exterior of our home.
I just had the majority of my house painted (ceilings and walls) and the guys from Paintmaster did an incredible job! A true joy to work with and they did an incredible job, especially with my TALL foyer ceilings! I will recommend their services to everyone I know!
Paintmaster Services Inc. have been professional, on time, and within budget for all of our commercial projects. I would recommend their company to anyone needing a project completed with quality and integrity for the service they perform.
The Reasons Why Customers Hire Us! Experience
With over 45 years of professional painting experience, we've mastered the business of providing professional quality painting services in the Tri-Cities and surrounding areas. Quality
Always keeping an emphasis on quality has earned us an outstanding reputation. We back every job with a satisfaction guarantee. Integrity
Our family owned business spans two generations of professional painters. We believe in building lasting, mutually beneficial relationships with both our customers and our employees.